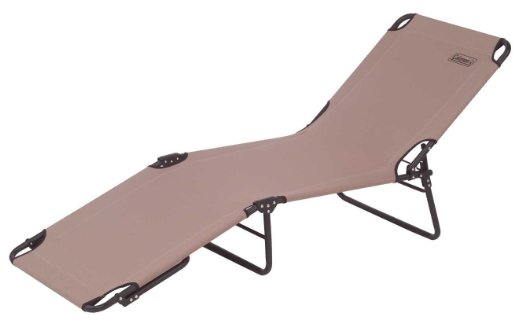 Rating: 0 Posted By: ShoppingChick
Views: 32 Replies: 0
Coleman Converta Cot –$ 14.99
https://www.amazon.com/Coleman-Converta-Cot/dp/B00COE6GX0
Amazon has theColeman Converta Coton sale for$ 14.99. Shipping is free for Prime members or on orders over $ 49 for non-members. If you're not a member, sign up for a free30-day Prime trial.

Four back and 2-ft. positions for customized reclining
Supports up to 225-lbs.
Comfortably fits people up to 6-ft. 6-in.
Heavy-duty polyester fabric
Powder-coated, rust-resistant steel frame
Tri-fold design is easy to store
1-year limited warranty

Received 3.2/5 stars from 458
Amazon
customer reviews and 4.3/5 stars from 134
Walmart
customer reviews.
This is the lowest price today by $ 14. The next lowest price from a rated merchant onGooogle Shoppingis for$ 28.63.

Fatwallet.com Hot Deals