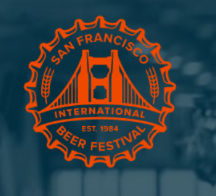 Rating: 0 Posted By: decepticon
Views: 257 Replies: 0
The 34TH ANNUAL San Francisco International Beer Festival 2017
ALL YOU CAN DRINK!
April 8, 2017, 7pm – 10pm
Fort Mason Center, Festival Pavilion
San Francisco, CA
Get $ 10 OFF PER TICKET!
Use Promo Code: COCO
Discount code is valid for General Admission and /or VIP Brewmaster Tickets!
https://www.sfbeerfest.com/
Admission provides you with a mini mug/cup with unlimited beer refills!!
A beer fest with more than just great beer!
Experience SF's oldest and best beer festival with 100+ brewers, complimentary bites, live music, games, and more fun than ever before!
Good Beer and good times for a good cause, since 1984.
Since 1984, the San Francisco International Beer Festival has raised money for the Telegraph Hill Cooperative Nursery School. The proud parents of Tel-Hi's preschool students plan, host, and staff the entire event. They donate their time and effort to bring you this historic festival-the oldest beer festival on the west coast.
SFIBF is the sole fundraiser for the Telegraph Hill Cooperative Nursery School. With this festival, we raise enough money to cover 90 percent of the preschool's operating expenses, allowing us to keep tuition affordable in an increasingly expensive city.
SAMPLE 100's OF BEERS, FREE FOOD, LISTEN TO LIVE MUSIC…ALL WHILE HELPING KIDS! Do it for a good cause!!
Use Promo Code: COCO to get $ 10 OFF PER TICKET!
Discount code is valid for General Admission and /or VIP Brewmaster Tickets!
https://www.sfbeerfest.com/

Fatwallet.com Hot Deals