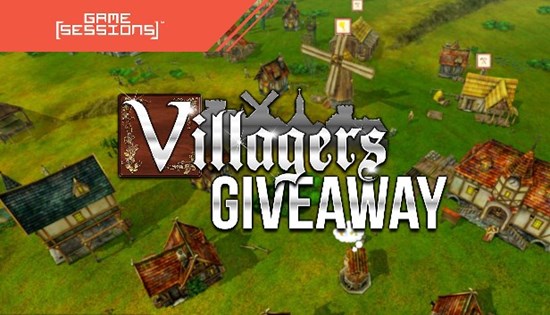 Rating: 0 Posted By: ablang
Views: 74 Replies: 0
"Villagers Giveaway
Since we are feeling generous at GameSessions, we decided to do another giveaway! This month, you can get the medieval town-building simulator, Villagers, for free!
To claim your free copy of Villagers, just log in to your GameSessions account and download your copy of the game. Play the game for 5 minutes to activate it and it will be yours to keep and play forever on GameSessions!
Step back into medieval times in this town-building, people simulation game!
Villagers is a beautifully illustrated and richly detailed game where you build and nurture a thriving community using the people and resources around you. Success or failure depends on your ability to create a town that can grow and prosper, and overcome the harsh realities of medieval life!
Gather and manage natural resources for buildings, ensure a plentiful supply of food and water to keep your villagers happy and allocate them jobs to continually improve and expand your settlement. Watch out for travelling artists who can spread illness, fierce bandits and wild animals that attack your townsfolk and extreme weather conditions that threaten their very survival!
Villagers is fun and easy to pick up, so don't miss your chance! "

Fatwallet.com Free Stuff