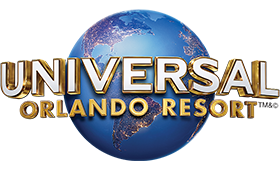 Rating: 0 Posted By: fbckids
Views: 43 Replies: 0
Just got an email from Universal Orlando offering "Buy 2 Day/3Park ticket, get 2 days free for $ 294.99 (I'm just going to call it a 4 day ticket.) Parks include Universal Studios Orlando, Islands of Adventure and the new Volcano Bay Water Park. The tickets are "Hopper" style, meaning you can visit all 3 parks in one day, and there are no Blackout Dates for you holiday vacationers. Purchase by 11-30-17.
That all said, having visited Universal twice, I will always stay in one of the on-site hotels (Hard Rock, Portofino, Royal Pacific) that provides the Universal Express Unlimited Pass for everyone in the room. We did it last time and there is literally zero wait at any attraction. If you have 4 or 5 in your room, the room is usually cheaper than buying the passes at the gate. YMMV.
DETAILS:The 3-Park 2-Day with 2 Days Free Park-to-Park Ticket entitles one (1) guest admission to Universal Studios Florida, Universal's Islands of AdventureANDUniversal's Volcano Bay on the same day. Ticket is valid for any four (4) calendar days during a seven (7) consecutive calendar day period which includes the first day any portion of the ticket is used. This ticket also includes seven (7) consecutive calendar days of admission to select live entertainment venues of Universal CityWalk which commences and includes the first day any portion of the ticket is used. First use of this ticket must be between August 1, 2017 and May 11, 2018 to receive full benefit of the ticket entitlements.All ticket usage must be completed on or before May 17, 2018 when the ticket will expire in full. Unused days will be forfeited.NO BLOCKOUT DATESapply to this ticket. This ticket will be sold only within the U.S. and Canada betweenAugust 1, 2017 and November 30, 2017.The above Admission Media is non-refundable, non-transferable, andmust be used by the same person on all days. Valid only during normal operating hours. Parks, attractions, or entertainment may: close due to refurbishing, capacity, weather or special events; change operating hours; and otherwise change or be discontinued without notice and without liability to the owners of Universal Orlando Resort ("Universal"). The above Admission Media specifically excludes admission to separately ticketed events at any of the Universal theme parks or within any of the CityWalk venues. Some CityWalk venues require ages 21 or older for admission. Valid Photo ID required. Unless otherwise stated, does not include admission to AMC Universal Cineplex 20 with IMAX, the Blue Man Group show, or Hollywood Drive-In Golf, and parking or discounts on food or merchandise.Additional restrictions may apply and benefits are subject to change without notice.

Fatwallet.com Hot Deals