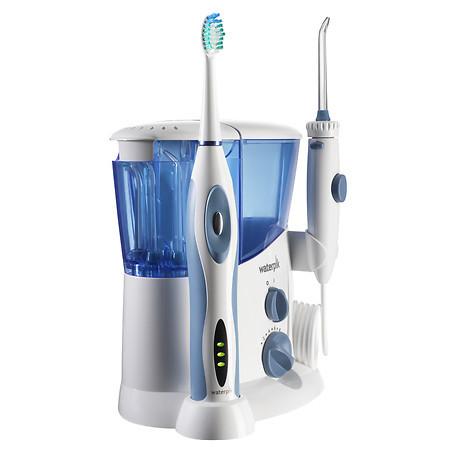 Rating: 0 Posted By: ShoppingChick
Views: 99 Replies: 0
Walgreens
is offering
$ 10 Off You Order of $ 50
or more automatically when you checkout usingVisa Checkout. Offer is valid on through September 10. Save even more when you combine
15% Off
coupon on
Beauty & Personal Care
items using coupon code "
BEAUTYFALL
". Shipping adds $ 5.99 or it's free on orders over $ 35.
For example, you can get thisWaterPik WaterFlosser + Sonic Toothbrush, Complete Carefor only$ 57.99after automatic $ 10 off using VISA Checkout and apply 15% off code. That's $ 42 cheaper than the next lowest price from rated merchants listed onGoogle Shoppingand $ 8.50 cheaper thanAmazon.
Note: If you are not already a Visa checkout member setup is quick and easy. After setting up an account, you can register any debit or credit card for instant access. A Visa card is not needed, you can store and use any major credit. Works on smartphones, tablets, laptops and desktops.

Fatwallet.com Hot Deals