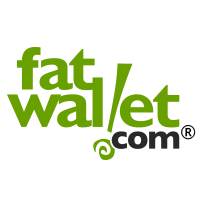 Rating: 0 Posted By: Deals4mykids
Views: 62 Replies: 0
The deal starts on Sunday, 7/24/2016, so wait until tomorrow to order.
Amazon has a promotion where if you buy certain Blu Rays, you get $ 8 Fandango movie money for Suicide Squad, and for certain DVD's, you get $ 5 Fandango movie money.
They have a nice list of movies that are valid for the deal, including the Limited Edition Dark Knight Trilogy that came out last month (which itself was a reissue of the larger set that came out last fall).

Here's a list of valid Blu-rays:
V for Vendetta
Man of Steel (regular or 3D)
The Dark Knight Trilogy Limited Edition set
Batman Begins
The Dark Knight Rises
Constantine
Green Lantern (regular or 3D)
Watchmen: Director's Cut

The DVD's are similar, but there are a few differences: Superman 5-film DVD collection, and Batman 4-film collection (from the '90's, not the Nolan-directed films).
I realize that 5 or 8 bucks ain't exactly a free movie ticket, but there are usually Tuesday discounts, if you can wait until after opening weekend to watch the film. Every little bit helps!

Fatwallet.com Hot Deals