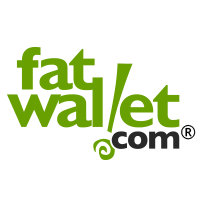 Rating: 2 Posted By: Serenader
Views: 370 Replies: 3
The Xmas audiobook "My True Love Gave to Me​" is available for free download from Penguin Random House audio (runtime 780 min.). Ends Fri. 12/16 at noon ET (though it possibly might linger past that time). The link takes you to the facebook page for the offer. You need to sign up for the mailing list to get access to the download.
https://www.facebook.com/PRHAudio/app/166013376782265/"
​"About My True Love Gave to Me
If you love holiday stories, holiday movies, made-for-TV-holiday specials, holiday episodes of your favorite sitcoms and, especially, if you love holiday anthologies, youre going to fall in love withMy True Love Gave to Me: Twelve Holiday Stories by twelve bestselling young adult writers (Holly Black, Ally Carter, Matt de La Pea, Gayle Forman, Jenny Han, David Levithan, Kelly Link, Myra McEntire, Rainbow Rowell, Stephanie Perkins, Laini Tayler andKiersten White), edited bytheinternational bestsellingStephanie Perkins. Whether you celebrate Christmas or Hanukkah, Winter Solstice or Kwanzaa, theres something here for everyone. So curl up by the fireplace and get cozy. You have twelve reasons this season to stay indoors and fall in love.
Stories Include:
Midnights, by Rainbow Rowell. Read by Rebecca Lowman.
The Lady and the Fox, by Kelly Link. Read by Fiona Hardingham.
Angels in the Snow, by Matt de la Pea. Read by Henry Leyva.
Polaris Is Where Youll Find Me, by Jenny Han. Read by Kim Mai Guest.
Its a Yuletide Miracle, Charlie Brown, by Stephanie Perkins. Read by Samantha Quan.
Your Temporary Santa, by David Levithan. Read by Dustin Rubin.
Krampuslauf, by Holly Black. Read by Julia Whelan.
What the Hell Have You Done, Sophie Roth? by Gayle Foreman. Read by Abby Craden.
Beer Buckets and Baby Jesus, by Myra McEntire. Read by Lincoln Hoppe.
Welcome to Christmas, CA, by Kiersten White. Read by Michelle Jubilee Gonzalez.
Star of Bethlehem, by Ally Carter. Read by Shannon McManus.
The Girl Who Woke the Dreamer, by Laini Taylor. Read by Ann Marie Lee."

Fatwallet.com Free Stuff