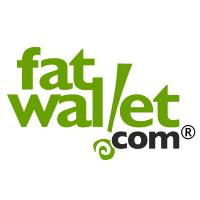 Rating: 0 Posted By: tuskers
Views: 41 Replies: 0
ou've been asking … we're listening! We've had tons of requests for catalogs because people are falling in love with O My! 24/7! So, if you're one of those that can't wait to see more in the palm of your hand, enter your mailing information below and we'll get one right out to you! Don't worry, you will never receive any junk from a third-party company through us! This is just for fulfilling your O My! catalog wishes.
We are currently shipping free catalogs to US and Canada residents only.
Quote
"Received my catalog extremely quickly! Very well put together and so informative on the products, not to mention they included a free sample soap! I was so impressed that I ordered 3 soaps the same night I got the catalog! can't wait to try and review those!"
From A Happy Customer
http://www.omygoatmilkbathandbody.com/O-My-Catalog-Request_ep_59…

Fatwallet.com Free Stuff