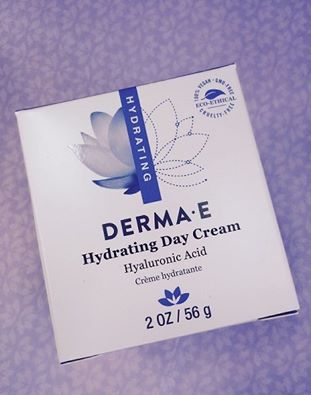 Rating: 4 Posted By: SweetClover
Views: 729 Replies: 1
Get a
FREE Derma E Hydrating Day Cream Sample
!Sign up to be one of 8,000 to receive a sample of our Hydrating Day Cream. This fine, silky formula delivers the unmatched hydrating properties of natures moisture magnet, Hyaluronic Acid, and is also enriched with anti-aging antioxidants Green Tea, Vitamins C and E, and soothing Aloe.
(Source: Derma Facebook Page)
You are entering a giveaway, if you are among the 1st 8000, you will be notified if you won. All who enter before they reach 8000, will receive a free packet of Derma E Hydrating Day Cream. I've received a few of these packets over the years, usually enough for 2 or 3 applications.
You DO NOT need to like on FB or Instagram, liking is optional.
Note to mods: This is NOT a repost ofhttps://www.fatwallet.com/forums/free-stuff/1550964This is a new product giveaway, for a completely different product – see FB source link above, it was posted on FB 2/10/2013. The other thread was for an earlier giveaway for the Firming Cream. I was able to sign up for this, even though I had done the other.

Fatwallet.com Free Stuff