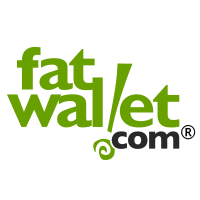 Rating: 1 Posted By: Serenader
Views: 709 Replies: 1
Tantor Media is offering a free download of the audiobook: The Best of Edgar Allan Poe (6 hours); narrated by Todd McLaren. You won't need to provide credit card info but you will need to set up an account. Free through 10/31.
https://tantor.com/the-best-of-edgar-allan-poe-edgar-allan-poe.html
Short Synopsis
A chilling compilation of some of Edgar Allen Poe's best and most horrifying stories.
Full Synopsis
The name Edgar Allan Poe conjures up thoughts of hearts beating long after their owners are dead, of disease and plague amid wealth, and of love that extends beyond the grave. The richness of Poe's writing, however, includes much more than horror, loss, and death.
Poe's stories teem with irony and black humor, in addition to plot twists and surprise endings. Living by their own rules and charged with passion, Poe's characters are instantly recognizableeven though we may be appalled by their actions, we understand their motivations.
This collection contains eleven of Poe's best stories. They are "The Fall of the House of Usher," "The Pit and the Pendulum," "The Tell-Tale Heart," "The Cask of Amontillado," "The Premature Burial," "Ligeia," "The Black Cat," "The Oval Portrait," "Berenice," "The Facts in the Case of M. Valdemar," and "The System of Dr. Tarr and Prof. Fether."

Fatwallet.com Free Stuff