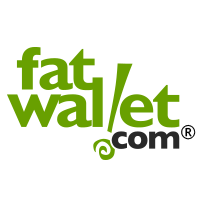 Rating: 0 Posted By: aranjit
Views: 275 Replies: 0
If you have health insurance (not through an employer, Medicare, or Medicaid),
Impact Health
will give you $ 25 via Paypal, Venmo, or
Amazon
(your choice) for completing a 10 minute survey about health insurance. They request that you upload or text a photo of your health insurance card in order to validate your health insurance plan. After you complete the survey, you also have the option to join their referral program. They will give you an additional $ 25 for every qualified referral who completes the study. Those without insurance or those that have insurance through an employer can still participate in their referral program.
$ 25 Health Insurance Survey Link
$ 25 Payment Proof
---
Did you just buy health insurance through Healthcare.gov or directly through a health plan? If so, we would love to have you participate in our 15 minute online research questionnaire. This research study will help us advocate for consumers like you, as we work with health plans across the U.S. and the government to implement cost efficient plans that you can actually use.
If you meet the requirements below, please begin the research study here:
ABOUT THE RESEARCH STUDY
We're looking for individuals who have purchased health insurance for 2017 during open enrollment within the last 4 weeks. You may also qualify if you have valid health insurance and are shopping for a new plan. Here's what you need to qualify for the research study:
—-> You bought insurance through your state exchange, Healthcare.gov, through a broker, or directly through a health plan like Oscar, Kaiser, Blue Cross, etc.
—-> You don't receive your health insurance through an employer.
—-> You currently have this health insurance active.
—-> You are not on Medicaid, Medicare or VA health insurance.
If this is you – we'd love to get your opinion! We will compensate qualified participants $ 25 cash through your preferred payment method (PayPal, Amazongift card or VenMo). Please be advised that you will need to verify that you meet the qualifications above to be a part of our research study.
---
WHO WE ARE
Impact Health is a national organization with a mission to make health insurance simple and transparent. We are advocates for consumers, and experts in the health care industry, aiming to help consumers buy insurance they can actually use. Using data + predictive modeling, we have aggregated every single health plan offered across the U.S. into our web platform. Consumers can now shop for insurance without bouncing around website to website. Most importantly, we do the number crunching and analysis equivalent to 10 healthcare & finance experts in the background so you can receive a truly unbiased recommendation of the best plan for you. Since we are consumer advocates, our service is free to consumers. To learn more about us, please visit
ImpactHealth.io

Fatwallet.com Free Stuff