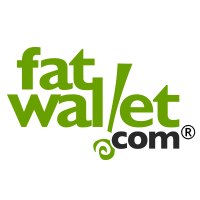 Rating: 1 Posted By: sportsfan64
Views: 370 Replies: 0
Walgreens
has their Duracell Quantum Alkaline batteries on clearance. They also have some
Walgreens
Brand batteries on clearance, too. You'll have to check your local store. The online inventory checker is not always right.
Duracell Quantum 4 pack AA or AAA, as low as .69.
Duracell Quantum 6 pack AA or AAA, as low as .99.
Duracell Quantum 12 pack AA or AAA, as low as $ 1.59.
I also got regular Duracell 9 volts for .99 and Walgreensbrand 9 volts for .44.
If you know someone who uses a hearing aid, they had Walgreensbrand # 675 batteries, 16 pack for $ 1.29 to $ 2.59.
They had Emtec brand flash drives, 8GB, Red, Green, Blue and Yellow, for .79 each. They were individually wrapped in clear plastic, not in any cardboard package.
As always with clearance availability and prices, YMMV.

Fatwallet.com Hot Deals