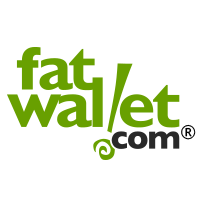 Rating: 0 Posted By: freebiemaniac
Views: 400 Replies: 0
Create a free lunchbox fom Babybell 9 A:M CT each day until gone for the day. Ends 8/31/16
https://babybel.brandmovers.co/
Eachday of a Giveaway Window will begin at or about 9:00:00 am CT. ( I was able to get 2 earlier today but they are now gone for today 07/11)
Design your own FREE lunchbox and turn lunchtime into fun time.Giveaway begins at or about 9:00:00 AM Central Time ("CT") on July 1, 2016, and continues through 11:59:59 PM CT on August 31, 2016 ("Giveaway Period"), or while supplies last, whichever occurs first
When lunchtime calls, Babybel is there. And now hes bringing a special treat to rescue your lunchtime from a serious case of boring. Hes offering free lunchboxes that you can design yourself. Just create your own free customized lunchbox in a few simple steps and soon youll be the toast of the lunchroom. When youre done, share your design and inspire others to make their own Mini Babybel lunchbox too.*
*Must be 18 years or older to participate. Limit of two lunchboxes per household. Limited quantities available. No purchase necessary. Please see Terms & Conditions.
Eligibility. Participation open only to legal residents of the 50 United States or the District of Columbia,who are 18 or older (or 19 for residents of AL or NE or 21 for residents of MS) as of date of submitting his/her Submission.Each day of a Giveaway Window will begin at or about 9:00:00 am CT. Once the maximum number of available Lunchboxes have been redeemed for that day, no other Lunchboxes will be awarded for that day. In the event there are any Lunchboxes not redeemed during any day of any Giveaway Window, those remaining lunchboxes WILL roll over and be added to the next days available amount of Lunchboxes to be given away. In the event there are any remaining Lunchboxes to be given away during the final day of the last Giveaway Window, any such remaining unclaimed Lunchboxes will not be given away and will remain the sole property of Sponsor.
How to Receive a FREE Lunchbox. Eligible entrants may go to the Site during any Giveaway Window as defined above, while supplies last, and follow the instructions to personalize a Lunchbox by selecting available artwork on the Site, coloring his/her artwork, adding personalized text, and entering his/her complete name and the street address where entrant would like the Lunchbox delivered (collectively, a Submission). Physical mailing addresses must be provided; P.O. boxes will not be accepted. Allow 8 to 10 weeks for delivery of the personalized Lunchbox. Submissions must come from individuals only; requests from clubs or organizations will not be honored.
Limit two (2) FREE personalized lunchboxes per email address, and limit of two (2) FREE personalized Lunchboxes per household during the entire Giveaway Period
Terms:
https://babybel.brandmovers.co/terms

Fatwallet.com Free Stuff