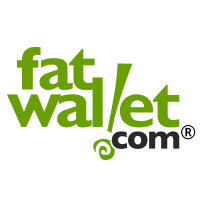 Rating: 0 Posted By: varsitygamer
Views: 19 Replies: 0
Prime members — Order an Alexa-exclusive deal, get a $ 5
Amazon
gift card. Limited to first 25,000, but can apparently use Alexa anywhere (your Echo, Fire TV, tablet, etc.). It looks like the after-discount value of the purchase must be $ 10 or more, which means you can't just buy that $ 2 Garth Brooks collection.
https://www.amazon.com/b?node=14552177011
---
$ 5 Gift Card Terms and Conditions Offer expires at 11:59 p.m. (PT) November 18, 2016.
Offer is only available on Alexa-exclusive deals purchased from
Amazon
.com using Alexa Shopping on an
Amazon
Echo, Echo Dot,
Amazon
Tap, or Fire TV device.
Offer is available to the first 25,000 customers and while supplies last.
Offer only applies to products sold by
Amazon
.com.
To qualify, the price of the deal after the Alexa-exclusive discount must be greater than $ 10.
Offer does not apply to digital content.
Shipping charges and taxes may apply to discounted and free promotional items.
Offer limited to one per customer and account.
The maximum benefit you may receive from this offer is $ 5.
You will receive an email confirmation typically within seven days of your purchase notifying you when the electronic gift card has been applied to your account.
Amazon
.com Gift Cards never expire. For complete Gift Card Terms & Conditions, visit
www.amazon.com/gc-legal.
This offer is available to Prime members only.
Amazon
reserves the right to modify or cancel the offer at any time.
Offer is non-transferable and may not be resold.
If any of the products or content related to this offer are returned, your refund will equal the amount you paid for the product or content, subject to applicable refund policies.
If you violate any of these terms, the offer will be invalid.

Fatwallet.com Hot Deals