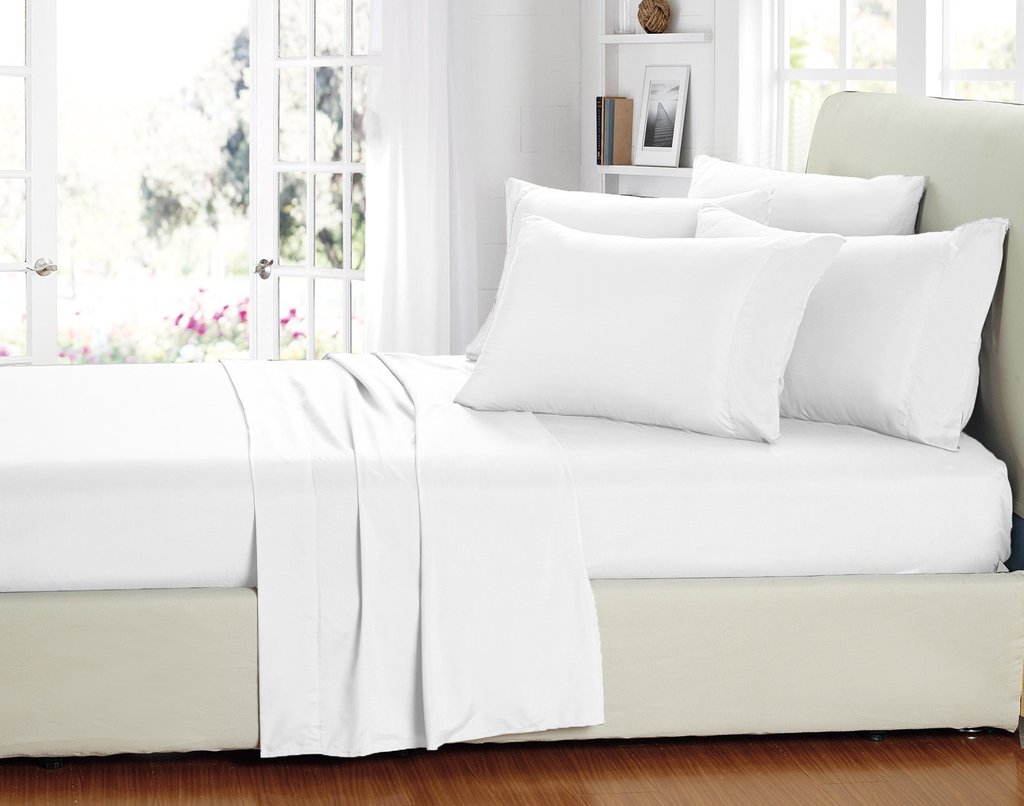 Rating: 0 Posted By: Tigurstyle
Views: 112 Replies: 0
link:
https://www.flashsteals.com/products/6-piece-set-super-soft-1800…
Being awake all day is hard work, which is why the body needs sleep at the end of the day to help recharge those batteries. If you're not getting enough sleep, you can really feel it, both mentally and physically. What you might not realize, is that if your sheets are too hot, too itchy, or too rough on your skin, it could be causing those restless nights. These Super-Soft 2000Series Bamboo Fiber Sheets are a great way to help make sure you're in pure comfort all night long. Made from eco-friendly bamboo fabric, these sheets offer incredible comfort and breathability, making them great for any season. Snap up this great deal today and start getting the sleep you deserve!
Material:40% bamboo yarn 60% ultra soft microfiber
Includes 1 flat sheet, 1 fitted sheet, 4 pillow cases
2000series
Ultimate luxury and softness and comfort
Deep pockets to fit extra thick mattresses
Wrinkle-free
Eco-friendly
Enjoy a cool and comfortable night's sleep–breathable material
Silky feel and finish
Lasting vibrancy of color no matter how often they are washed
Stay soft and wrinkle-free for years to come
Machine wash in cold water with similar colors, do not bleach, dry clean, or iron, tumble dry on low heat
Available in sizes Full, Queen, or King
Available in your choice ofcolors




Size Guide:
Full: 1 flat sheet: 74″ x 96″ 1 fitted sheet: 54″ x 75″ 2 pillowcases: 19.5″ x 30″
Queen: 1 flat sheet – 88″ x 99″ 1 fitted sheet – 60″ x 80″ 2 pillowcases – 19.5″ x 30″
King: 1 flat sheet – 102″ x 105″ 1 fitted sheet – 78″ x 80″ 2 pillowcases – 20″ x 40″





Fatwallet.com Hot Deals